INOVIO Cash document approval management
Scanning paper documents opens the way to real simplification and efficiency. Digitize your cash books cleverly. INOVIO is not just a substitute for cash diaries or Excel spreadsheets, but also provides functions for the approval and circulation of these small documents in the company, whether they are paid for by cash or cards.
registration and approval of small expenses

work with cash registers and monitoring payment cards

tracing missing invoices and recovering them from users

export to accounting is suitable for companies with multiple establishments, branch networks and for organizations that accept important documents in paper form.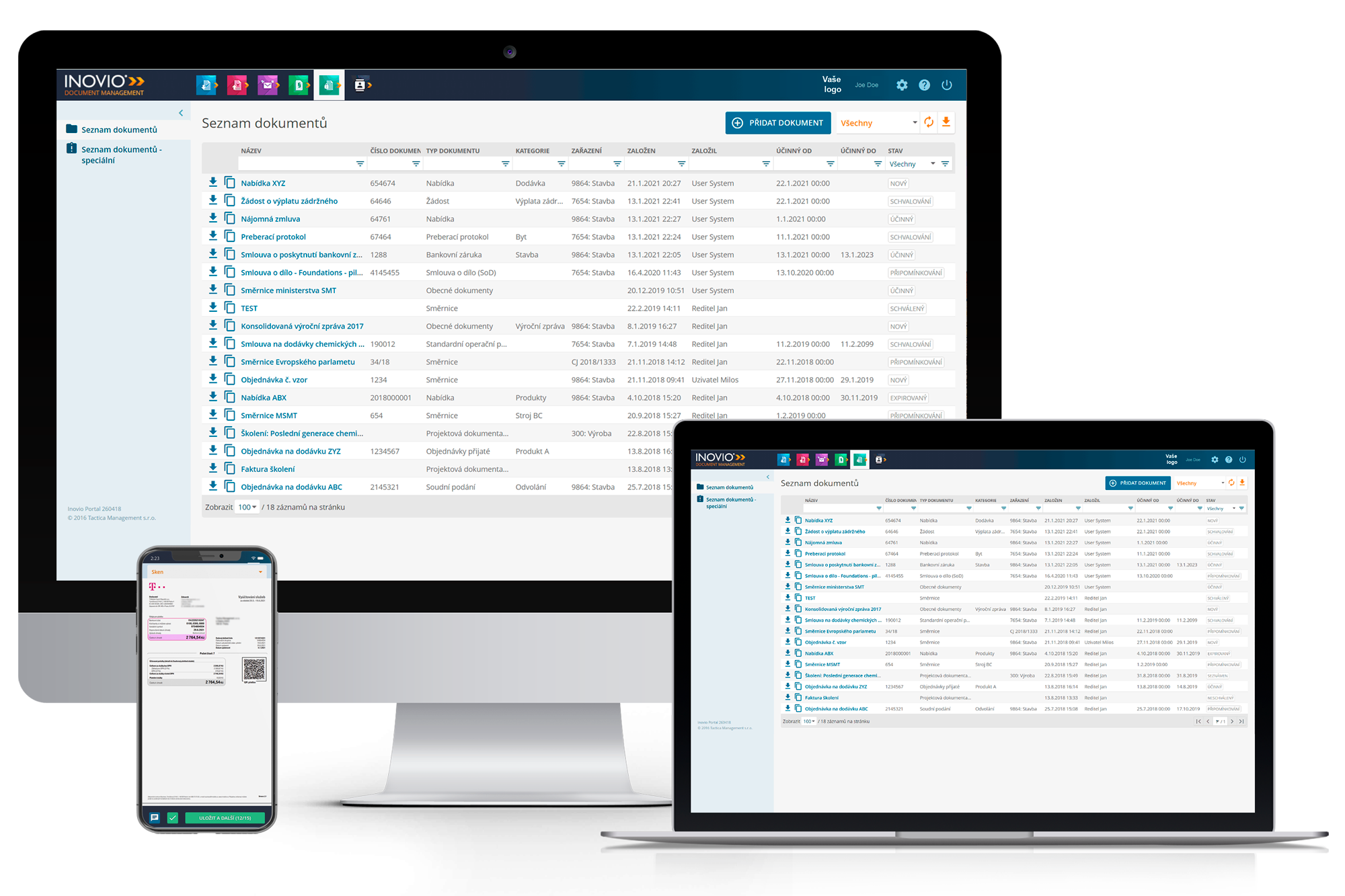 Take a closer look at how this module works

We will show it to you in practice online, or in a personal meeting.