INOVIO Financial order management

Know the real economics of your orders and projects, compare plans with reality
you get a comprehensive system for recording orders and projects

you will create calculations for simple price offers that will not fit anywhere;

find out what needs to be delivered or has been sold

record all costs, work performed and receipts directly for orders

all billing documents at one place

you can continuously evaluate profitability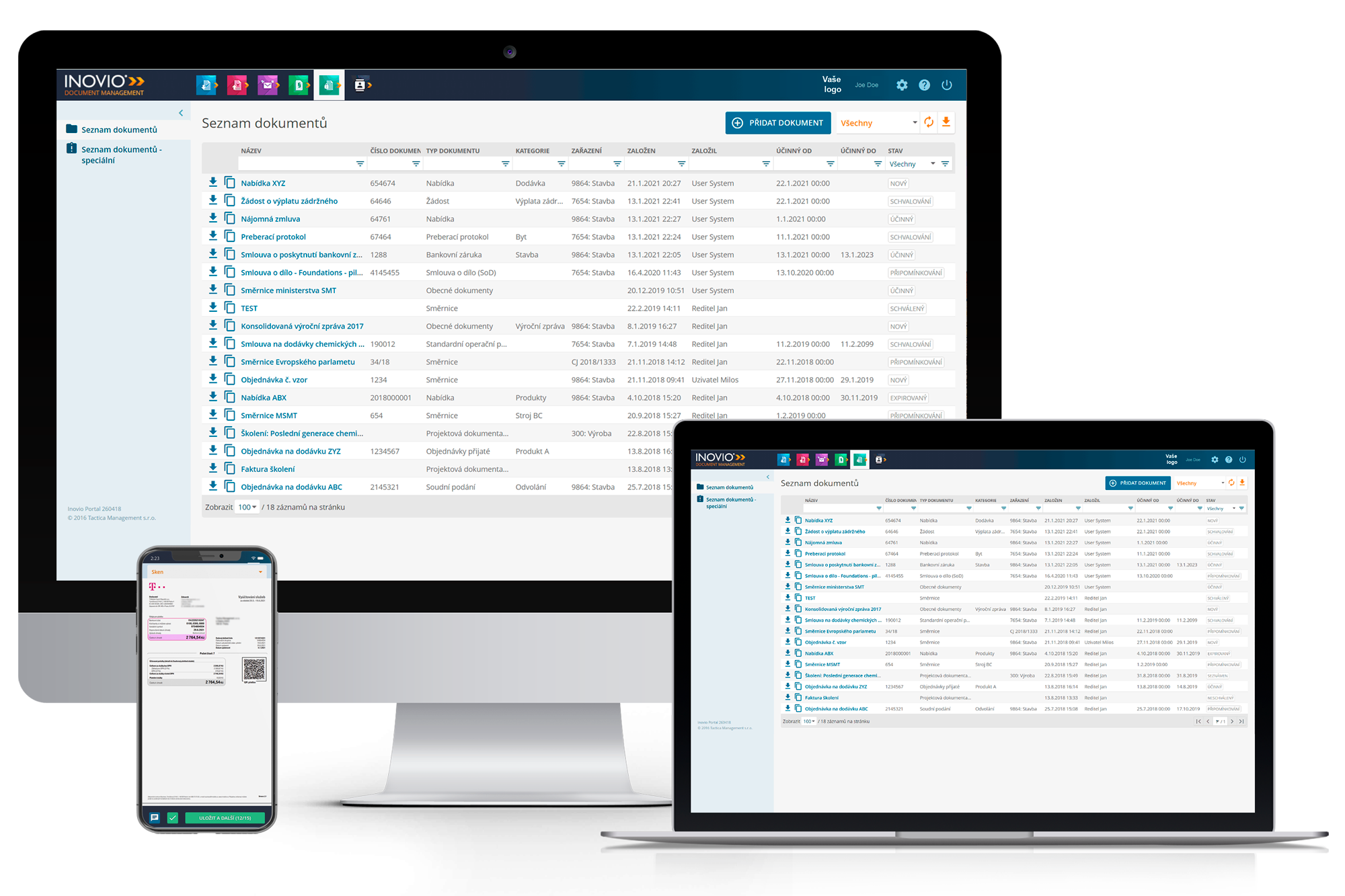 Take a closer look at how this module works

We will show it to you in practice online, or in a personal meeting
Why INOVIO?

We invented the INOVIO system for companies in the Czech Republic and Slovakia and tested it on hundreds of installations and multinational companies.
Work anywhere, anytime 365 days a year
10 years on the market, 100+ installations

100% editable, we are the authors of the program
We are a Czechoslovak company
What does financial management of orders from INOVIO bring?

What makes INOVIO different from other cloud products?


Portability
The first, second and third step in the digitization of administration
Purchase sulution

You can purchase a solution at any time
Private cloud

There are no other companies than yours in the INOVIO cloud installation
Configurability

Ready for current needs and future changes in your company
Assigned consultant

Will set up INOVIO with you and will be available to you
One system, two editions

| | | |
| --- | --- | --- |
| | INOVIO GO | INOVIO DMS |
| For who | A small company that wants a system that will also change the company in the future | A demanding company requiring customized solutions and professional services |
| The basic difference | Fast delivery, tuned standard without custom programming | A product for demanding companies that will suit you |
| Extensive configuration adjustments | | |
| Customization in the form of development of new functionalities | | |
| Possibility to buy the system into ownership | | |
| Private cloud operation | | |
| Possibility of operation on your own server | | |
| Possibility of data export during and after use | | |
| Integration into your accounting or ERP system | | |
| Use via web browser including mobile version | | |
| Support, maintenance and upgrades | Yes, included in the regular monthly plan, see the price list | Yes, included in regular payment for support services |
| When will it go? | Establishment and setting of the service (hours to days) | Project 6-8 weeks |
| Possibility to switch between editions | Transition to INOVIO DMS is possible | It is not possible to switch back to INOVIO GO |
Try it first

Enter your e-mail and we will send you instructions for an online demo