AP automation
A smart digital process from receiving an invoice to entering it into the accounting system
INOVIO will solve the entire process of receiving and approving invoices and is ready for further growth of your company. Automation wherever it is possible. Clear approval, fast and clear communication over taxt documents across the entire company.
Automatic retrieval of invoices from collection e-mails and scanners

Automatic extraction of data from invoices – the end of manual rewriting!

Circulation and convenient approval

Cost allocation for projects, centers or activities

Export to almost any accounting system and communication with accountatnts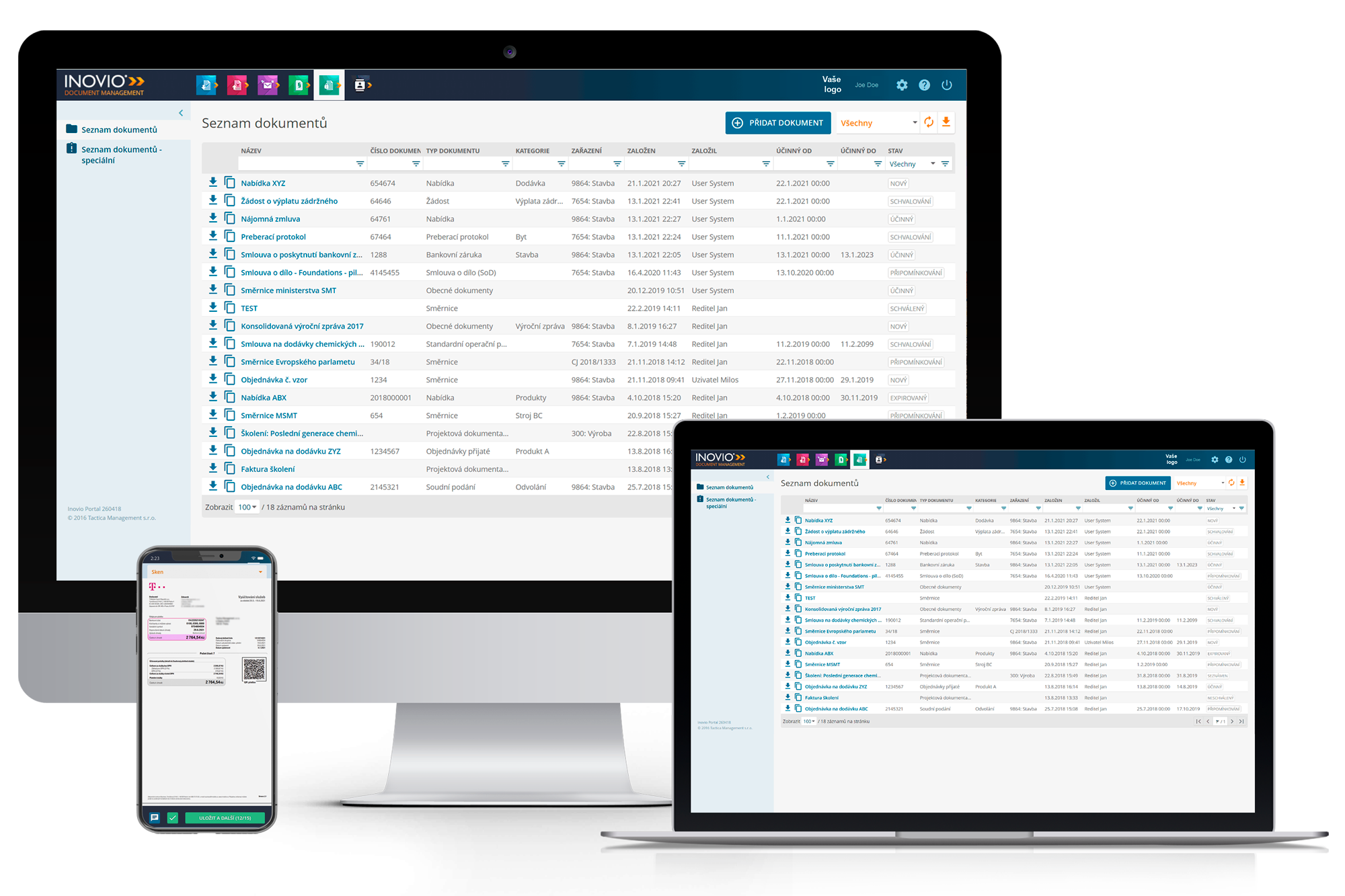 Do you prefer a sample over long descriptions?
Arrange an online demonstration. Enter your email. And we will send you further instructions.