Company task management
We have created a task management system that is really usable for companies. We know that tasks are not in a vacuum and you need to link them to economic documents – contracts, budgets, offers, orders, etc. And we also understand that tasks are far from just being "new" – "in progress" – "finished", but they can go through a complex workflow and approval process.
INOVIO makes the following possible compared to conventional to-do tools:
any number of processing and approval scenarios (workflow)

linking tasks to documents – contracts, offers, invoices, etc.

automatic creation of tasks, for example when creating a contract, receiving a document or other events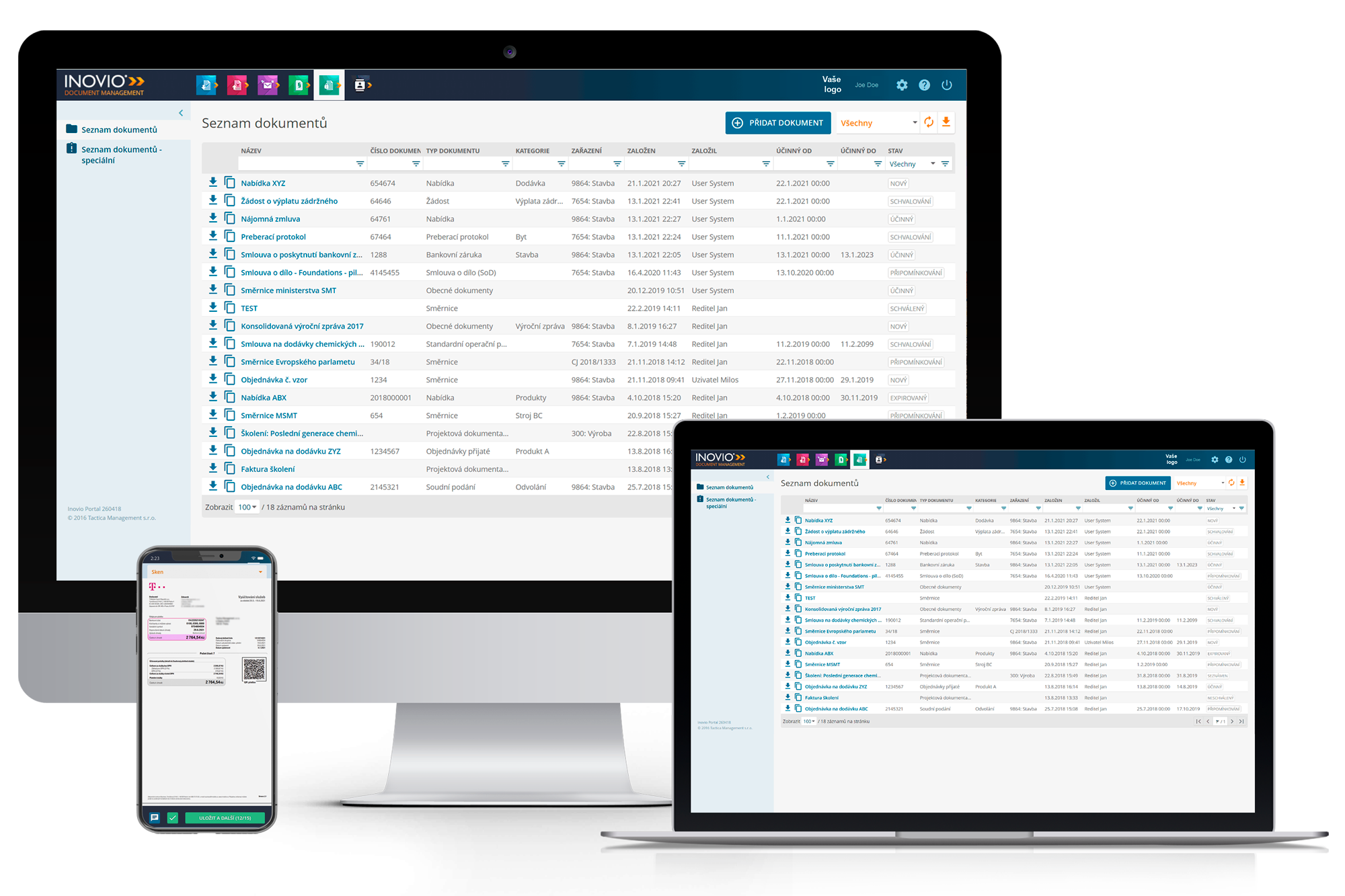 Do you prefer a sample over long descriptions?
Arrange an online demonstration. Enter your email. And we will send you further instructions.